Gifts for your Family, Friends Bridesmaids and Groomsmen, decor and other unique rental items.
Custom embroidered gifts to unique items, chair covers and items for centrepieces, rental items

Bracelets, Jewellery, Etc.
Wedding Rentals, Decor, Gifts, and much more!
Unique items for your wedding in Sheboygan County
Rentals:
Margari48
Vicki Hernandez Email
Proprietor/ Managing Director- Margari48
Property Manager - Pigeon River Hills
Plymouth, WI
941-726-7642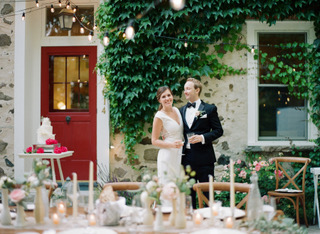 High quality and unique event rentals from tables, chairs & linens, food station display & equipment, decor and all the event details needed to inspire your vision and create a memorable experience.
Infinity Audio Guestbook
Phone: 920-458-6989
A unique audio guestbook that saves audio recordings from your guests!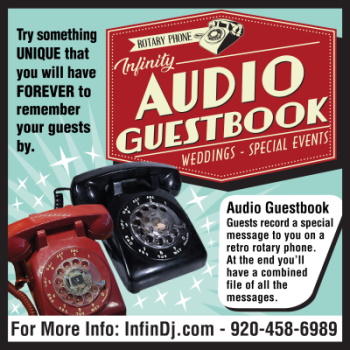 ADOS Linens
N3248 County Road I Sheboygan Falls, WI 53085 Phone: 920-287-4860 adoslinens@yahoo.com ADOS Linens Facebook
Are you ready to start planning your wedding day or another special event? I we love to help you. ADOS Linens (A Dash of Sparkle) we rent out chair covers, tablecloths, sashes, runners, mason jars, napkins, vases, wood slabs, treat bar glassware, table number & place card holders along with just about anything you could need or want to make your event beautiful. We offer a variety of fabrics and patterns to make your beautiful vision come to life. Don't get stuck with decorations you won't use again & won't get back what you paid for them. Renting can be less than purchasing. If you don't see it on my website, ASK ME, I may already have it or can get it and will charge you less to rent than purchase.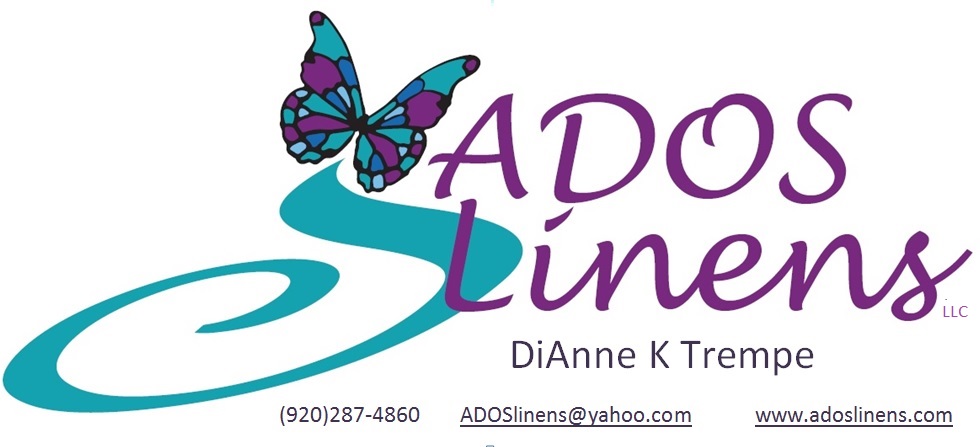 Misc:
Leave Me In Stitches Website
1622 Indiana Ave. Sheboygan, WI 53081 Phone: 920-458-2501
Custom stitched, printed, embroidered gifts.
Favorite Things By Beth
1004 North 49th Street. Sheboygan, WI 53081 Phone: 920-207-0907
Custom Crafts & Home Decor. Re-purposed & Recycled Items.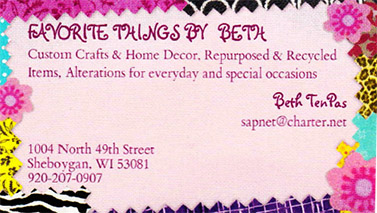 Bloonie Gifts
Website
2530 N 15th St, Sheboygan, WI 53083
Phone: (920) 457-3340
Paper Swing
Website
Fresh digital paper designs give your party or wedding a unique look
414-881-4825
Send Out Cards
Website
920-452-5210
FMS Professional Services
Website
920-946-3178
LushICE Luxury Ice
Website
920-287-1504 Email: Christina@luxurylushice.com